Why are clean beaches important?
At ACI Care, we've been thinking about our impact on the environment, and what we can do collectively to keep our local areas clean, safe and attractive. 
So, in honour of International Coastal Cleanup Day, our residents at the Old Rectory, along with members of the local community, carried out a beach clean.
Keep reading to find out more about their wonderful initiative…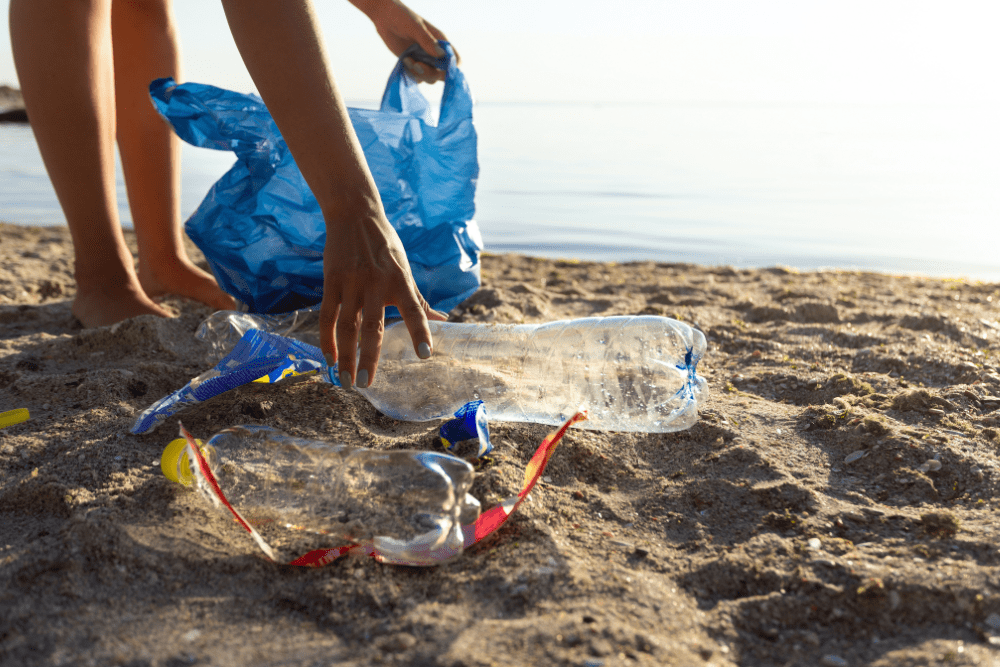 Raising Awareness for Clean Beaches
Saturday 16th September marked International Coastal Cleanup Day 2023.
Every year, on the third Saturday of September, individuals across the world are invited to actively protect oceans, watersheds, and wildlife from litter and debris.
The aim of this day is to bring cleanliness and purity to nature, while raising awareness about growing pollution on beaches around the world.
This day also fell within the Great British Beach Clean week, which encourages people to clean hundreds of beaches over the course of a week.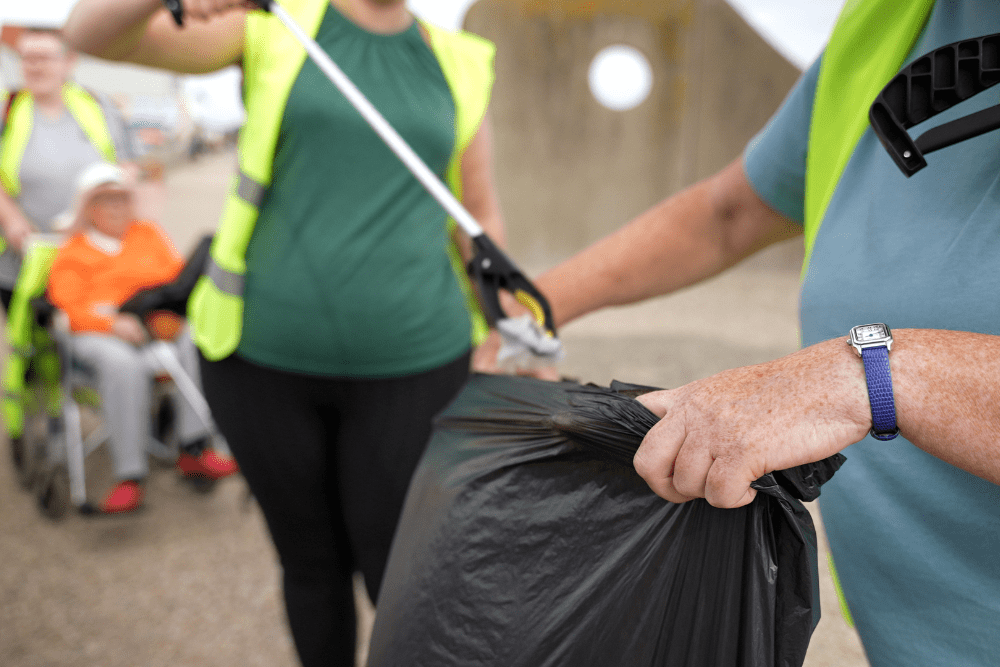 Clean Beaches | Our Residents at the Old Rectory
Our residents at The Old Rectory care home volunteered to clean beaches in the local area, with the aim to help preserve the coastline for future generations.
The Old Rectory is one of our ACI Care homes, specialising in residential, respite and dementia care. Our aim is to ensure that the residents live fulfilling, happy lives, and that our specialist care is tailored to meet each individual's needs.
As part of the coastal cleanup, our lovely residents expressed that they wanted to give back to the community and future generations by helping to maintain the environment. So, we set about helping them.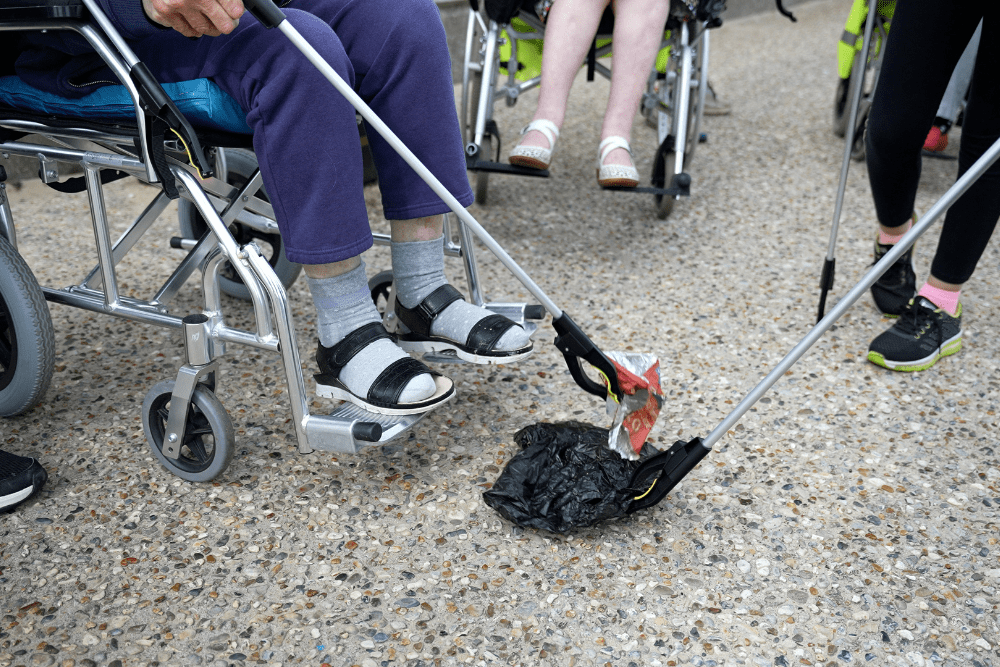 What are Residents had to Say | Preserving the Environment with Clean Beaches
Over the years, beach litter and pollution has been a growing concern which has caught the attention of our residents at our Old Rectory residence.
Dorothy Latham, 88, shared her thoughts stating: "We are killing so many creatures. The plastic and all the other rubbish that people throw into the sea is dirty and it's not nice smelling.
"You go into the country and the fields are just as bad. We were told it was a disgrace to deface the countryside with rubbish. There are many beaches around our coast at the moment that can't be used for swimming because of pollution."
By raising these concerns, this led to talks about how our residents could help, which was the inspiration behind the successful clean beaches initiative.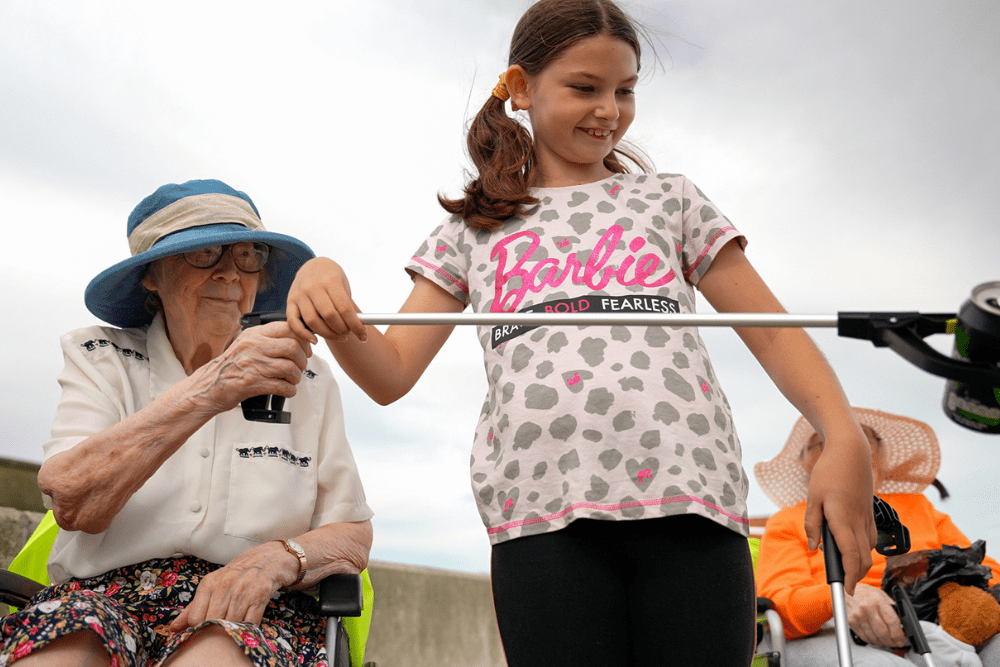 The Beach Clean
Over the afternoon, residents were joined by members of the local community to clean beaches in Dymchurch.
Residents, equipped with litter pickers, gloves, rubbish bags and high-vis vests, took to the beach to clear litter and ocean debris that had been washed in by the tide.
We saw a range of ages join in our coastal clean up, from 9 years-old to 99 years-young.
Members of the local community who walked past the beach and saw our residents' efforts voiced their support — and even offered a helping hand!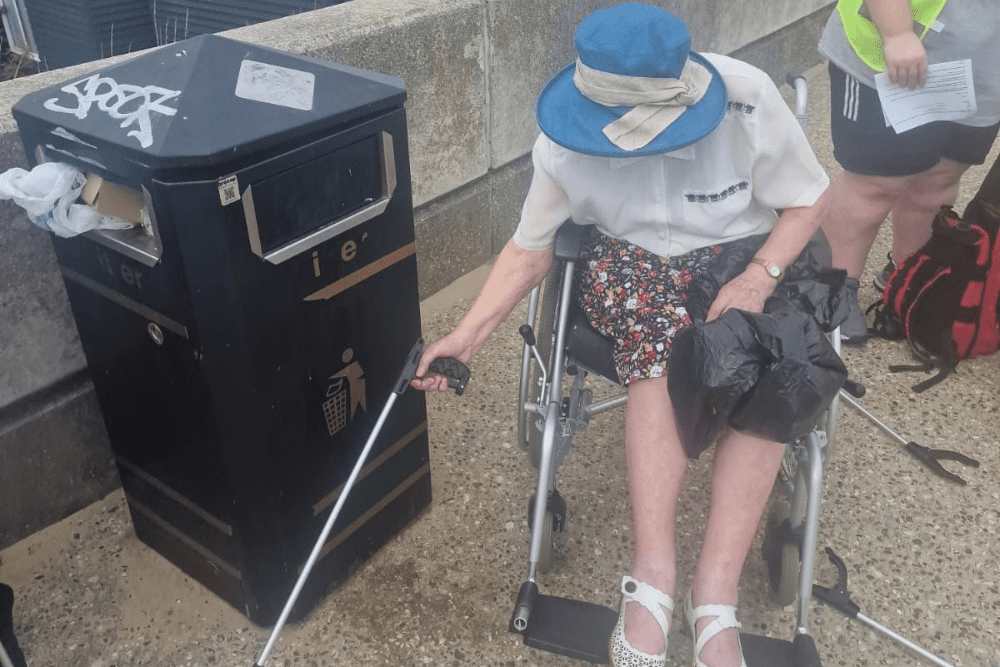 Clean Beaches | Keeping our Community Clean
Dorothy said: "I hope the people who've been leaving the litter start to realise what they're doing!"
Our Care Home Manager here at the Old Rectory, Kelly Parker, echoed Dorothy's sentiments, stating: "We hope we're inspiring others in the care community and the community in general to get involved to help keep their beaches clean. And for all those that throw their litter: pick it up and put it in the bin!"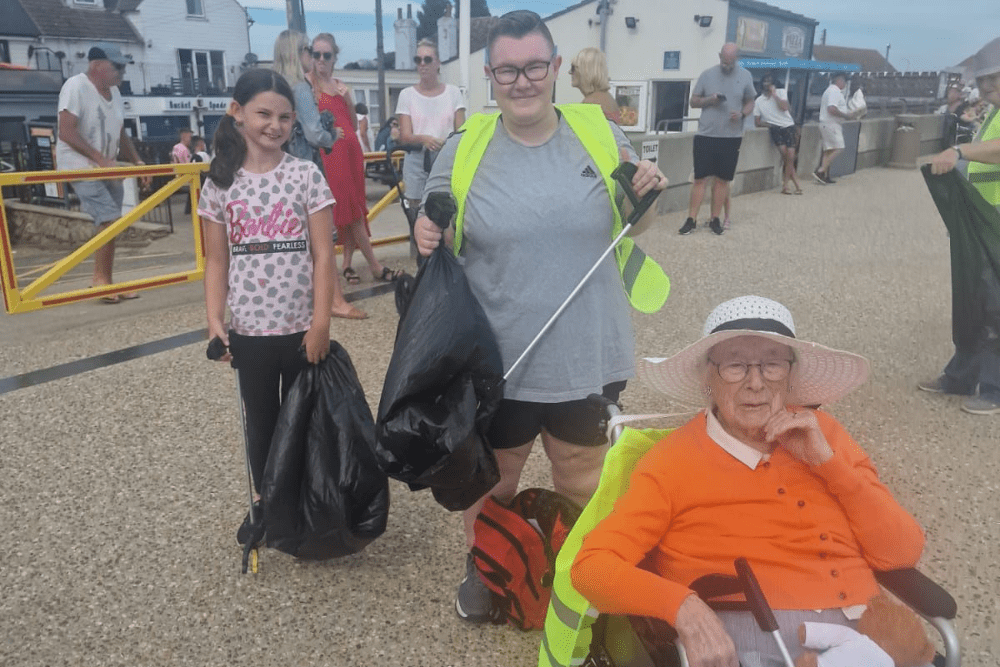 The Importance of Coastal Cleanup Day
Marine debris is one of the biggest threats to the health of the ocean and sea life.
One of the aims of Coastal Cleanup Day is to inspire environmental ownership.
By educating participants in the importance of conserving the Earth's natural resources and habitat, this empowers individuals to take responsibility and become better stewards of the environment.
This day also promotes community engagement, encouraging local communities to come together and take action to protect against marine pollution.
Participating in cleanup activities can help people to develop deeper connections with the environment, and understand the impact littering has.
We're extremely proud of our residents for undertaking this task, and for encouraging each other and the wider community to get involved. They've really helped make a difference, and have spread awareness of this fantastic cause.
If you'd like to find more information on fundraising and community involvement at ACI Care, please contact a member of our team.
Alternatively, why not read our previous blog to discover how to support someone living with Alzheimer's?
Find out more about our homes, our team, our care and typical fees.
REQUEST BROCHURE
Come and see the home for yourself – we're always open for coffee and a chat.
BOOK A TOUR
We're accepting residents for residential, dementia and respite care. Reserve your space today.
ENQUIRE TODAY