How much does comfort impact your mood?
The surroundings and atmosphere of a care home are incredibly important when it comes to the happiness, comfort and well-being of residents. 
Read on to find out how we prioritise our residents' comfort here at our East Sussex care home:

Wellbeing and Companionship in Our East Sussex Care Home
At ACI Mountside, we understand that a key element of living in a comfortable environment is having companionship.
That's why we ensure that our staff members get to know our residents on a personal level, helping to boost their confidence and encouraging them to forge meaningful relationships.
We also arrange plenty of activities for our residents, ensuring they have plenty of time to socialise and form firm friendships with one another.

Providing Comfort Through Food and Drink at Our East Sussex Care Home
Food is often considered comforting and is a great way to bring people together. 
At our Mountside Care Home, our chefs ensure that our residents enjoy a first-class dining experience. We regularly rotate the menu to help keep meals exciting and use fresh, nutritious ingredients to boost our residents' health and well-being.
We encourage our residents to enjoy mealtimes together; sharing stories and laughter over delicious food is a great bonding experience.

East Sussex Care Home | Tailored Activities
Activities and socialising can really make a house a home. With this in mind, we organise regular, tailored activities for our residents to enjoy on a daily basis.
Our East Sussex care home has a fantastic itinerary, including film nights, gardening, trips to the local beach and more.
These allow our residents to spend quality time with one another, ensuring they live a happy and fulfilling life with their friends.

Providing Comfort in Care Through Our Facilities
Completing the comfortable atmosphere at our Mountside home is our impressive range of facilities.
Each of our residents' bedrooms is spacious and beautifully decorated, featuring an en-suite bathroom for ease of access. 
We encourage our residents to add personal touches to their rooms, such as pictures and ornaments, to help create a homely feel. This ensures they have a comfortable space in which they can relax and unwind, or entertain their family and friends. 
In addition to this, comfortable living is reflected across the TV room, lounges, dining room and gardens, giving our residents plenty of space to feel relaxed and at home.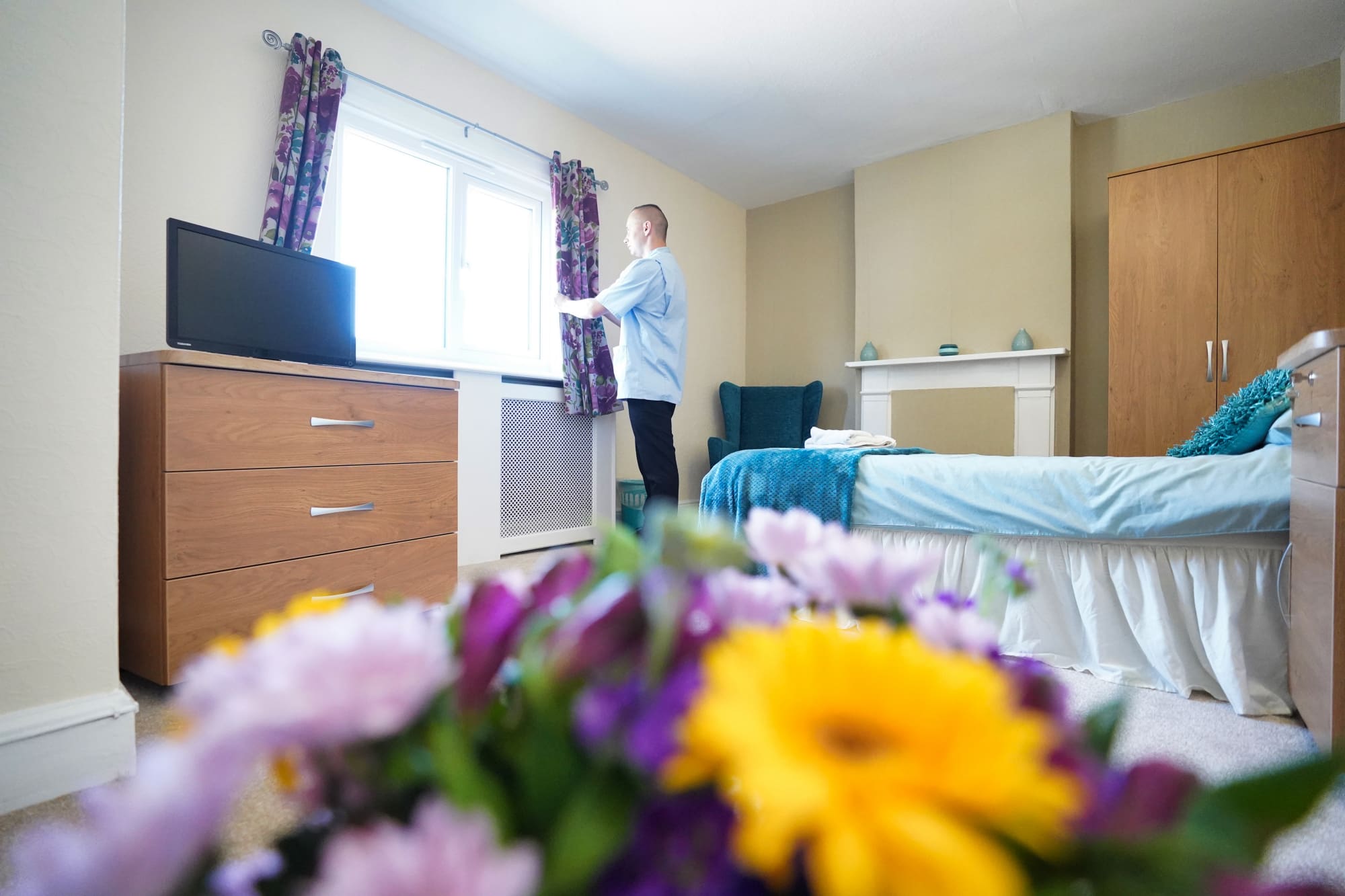 If you'd like to discover what we can offer your loved ones at ACI Mountside, please get in touch.
Alternatively, why not read our previous blog to discover our 5 top tips for ageing well?
Find out more about our homes, our team, our care and typical fees.
REQUEST BROCHURE
Come and see the home for yourself – we're always open for coffee and a chat.
BOOK A TOUR
We're accepting residents for residential, dementia and respite care. Reserve your space today.
ENQUIRE TODAY