Did you know that we've been fundraising for Alzheimer's?
At The Old Rectory, we recognise the significant impact that dementia has on individuals and their families, and we're passionate about supporting this important cause. So, we organised a charity walk to raise funds and awareness for Alzheimer's. 
Read on to discover more about this important event: 

Fundraising for Alzheimer's | About the Event
The sponsored walk took place on June 28th and brought together our dedicated staff, residents, and family members.
Organised by our registered manager at The Old Rectory, Kelly Parker, the charitable event was a huge success.
Our fundraising efforts resulted in an impressive total of £913 — all of which will go towards the Alzheimer's Society. 

Fundraising for Alzheimer's | The Funds
The funds we've raised will make a tangible difference in the lives of those affected by Alzheimer's. 
They will support vital research, provide essential services, and offer invaluable assistance to individuals living with dementia and their families. 
Every pound raised brings us closer to finding a cure and improving the quality of life for those impacted by this condition.

Fundraising for Alzheimer's | Our Dementia Care Services
At The Old Rectory Care Home, the success of our fundraising campaign reinforces our commitment to providing top-quality dementia care services. 
We take great pride in knowing that our residents and their families have peace of mind, knowing that their loved ones receive the specialised care and support they deserve.
As well as this, our dedicated team works hard to create a safe, nurturing environment, where individuals with dementia can thrive.

Fundraising for Alzheimer's | A Message From Kelly
We couldn't be prouder of our manager, Kelly, who played a vital role in this initiative.
Reflecting on the event, she said: "Fundraising for Alzheimer's is not just about the financial contribution; it's about raising awareness and creating a sense of unity within our community. 
"The support and participation we received during the sponsored walk demonstrated the collective determination to make a positive impact and bring about change.
"We're so grateful to everyone who participated, donated, and supported our fundraising efforts. Together, we're making a real difference in the lives of individuals with Alzheimer's and their families."

Looking to the Future
As we look to the future, we remain committed to providing exceptional care and support to our residents. 
This dedication extends beyond our care home and encompasses our ongoing commitment to fundraising for Alzheimer's and other related conditions. 
At The Old Rectory, we firmly believe in the power of community and collaboration in effecting positive change. With this in mind, we hope to lead and organise similar charitable events in the future!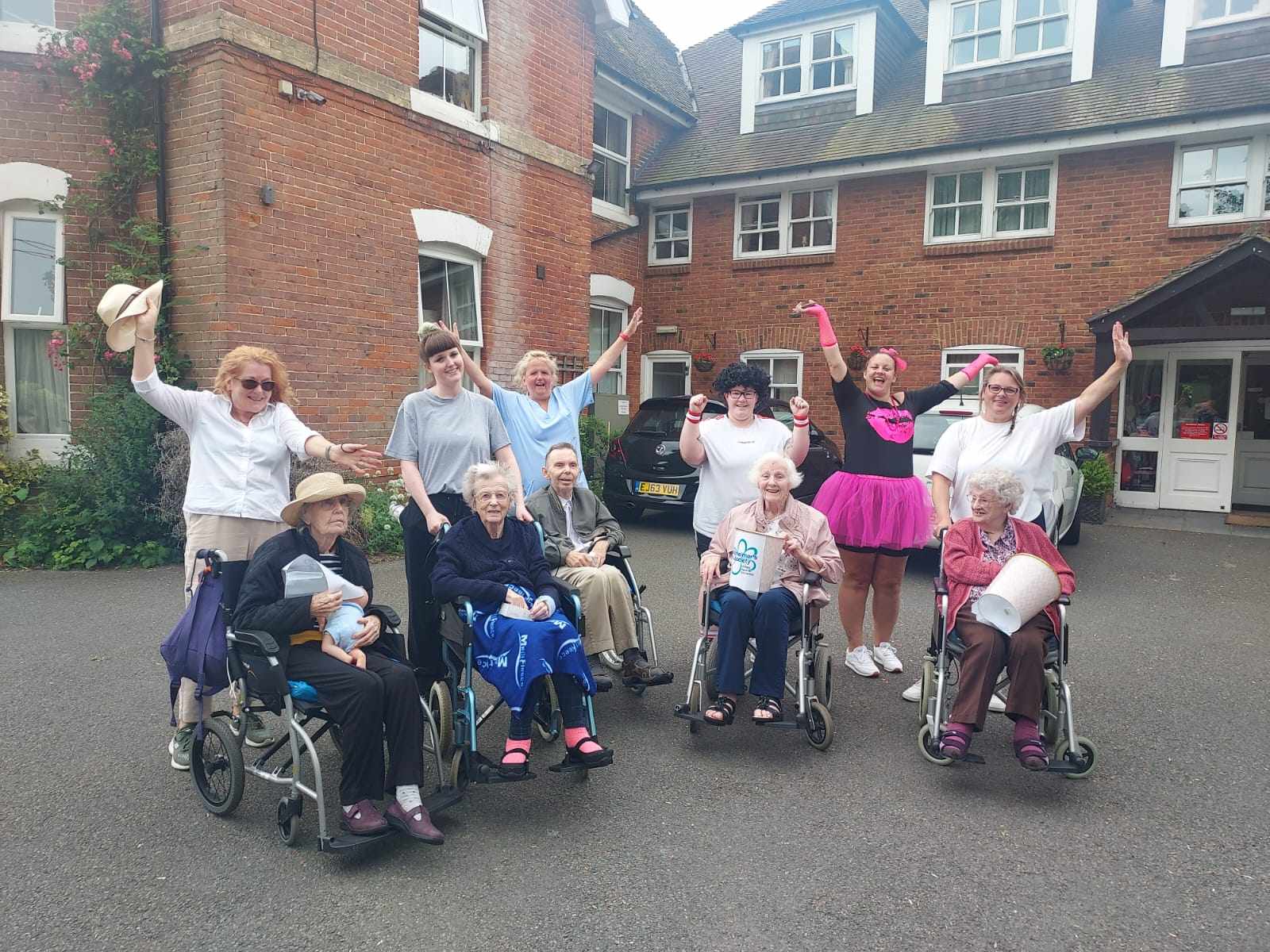 If you're interested in finding out more about our fundraising for Alzheimer's efforts, please contact a member of our team.
Alternatively, why not read our previous blog about nurturing relationships at The Old Rectory?
Find out more about our homes, our team, our care and typical fees.
REQUEST BROCHURE
Come and see the home for yourself – we're always open for coffee and a chat.
BOOK A TOUR
We're accepting residents for residential, dementia and respite care. Reserve your space today.
ENQUIRE TODAY